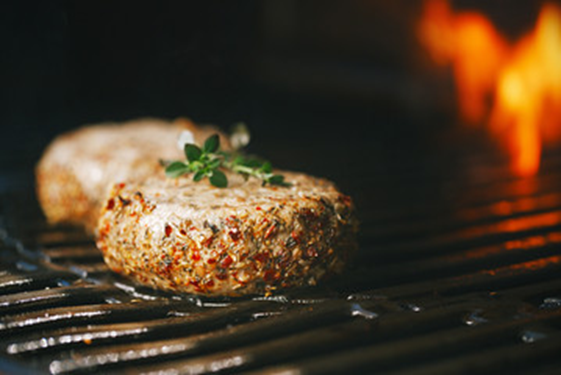 It is no question that we have been experiencing challenging times, but during these challenging times the American spirit has continued to shine through. The essential employees that have worked tirelessly to ensure that food is put on America's table have remained truly inspiring in their dedication. Superior Farms is proud to be a part of this vital food chain that begins with the family farms that raise the lamb and extends to the production workers, truckers, warehouse workers, butchers, buyers, and front line retail employees. All combining their efforts to ensure that the supply of American lamb remains uninterrupted.
Superior Farms has experienced a busy few months as both the COVID-19 virus and recent holidays such as Easter, Ramadan, and Passover have increased consumer demand for lamb. Our premium cuts, case-ready solutions, and value-added products in particular have proved themselves extremely popular as consumers continue to add lamb to both their baskets and menus at home.
Superior Farms is grateful to be partnered with the best regional and national supermarkets and supercenters that our country has to offer. We are also finding that both new customers and return customers alike are enjoying the ease of preparation, handy portion sizes, and versatility that lamb offers in a variety of different recipes and cuisine styles. Some of our popular cuts such as loin and shoulder chops have always been mainstays, but we are also finding that our new customers are enjoying preparing meals such as delicious lamb burgers on the grill and shanks and stews in their Instant Pot®. Items like seasoned butterflied legs and cook-in-bag roasts have made meal prep quick and easy for novice and expert cooks alike.
The marketing team at Superior Farms has been hard at work posting recipes and cooking videos as well as collaborating with food bloggers and influencers to spread the message on how simple American lamb is to prepare. And, with grilling season finally upon us, now is the perfect time to feature lamb at your next outdoor BBQ.
Superior Farms is looking forward seeing a continued growth in popularity of American lamb at retail across the country. Superior farms, speaking on behalf of the many family farms that produce high quality American lamb for consumers across the nation, would also like to thank you for your continued support!