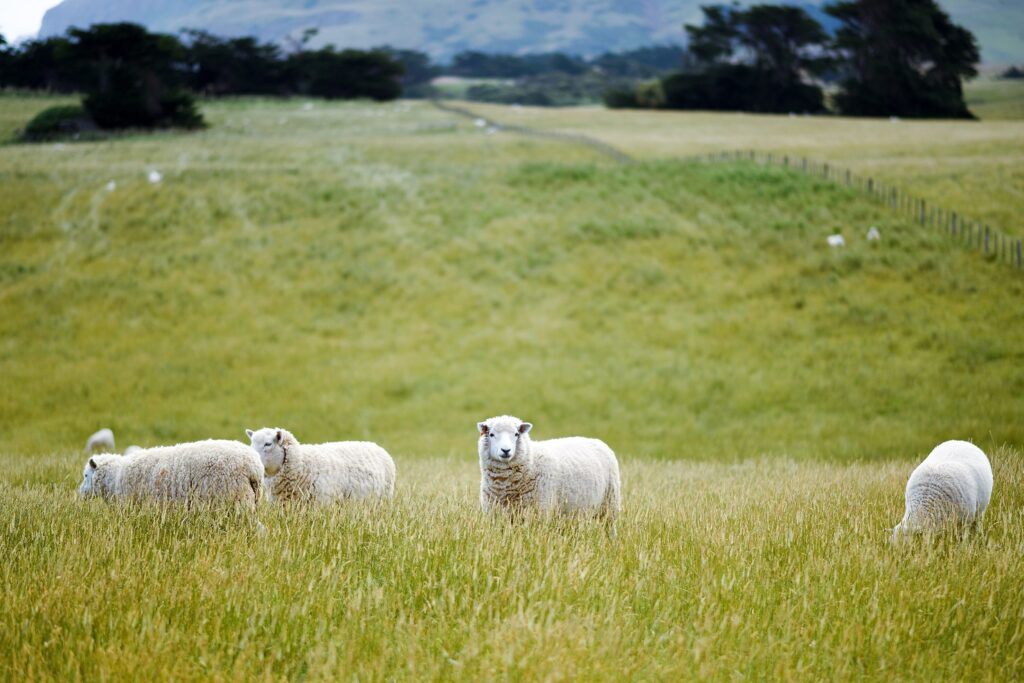 Superior Farms Cares
Since 1964, Superior Farms has been known throughout the United States as the leading provider of American lamb. Quality has always been important to the company, but the growth of Superior Farms can be credited to how they raise their livestock. Grocery stores, restaurants and consumers at large appreciate that Superior Farms is made up of thousands of family ranchers who are committed to treating their flocks and the land they raise them on with the utmost respect.
In order to join the Superior Farms group of ranchers, you must show a commitment to the well-being of the lamb you raise as well as the land you raise them on. Superior Farms looks to raise the standard of the food industry by demanding that their ranchers ensure their lambs feed on natural vegetation as they have in prior centuries. The flock first mentality is all about accountability and standards. When ranchers show a commitment to the animals they raise, it sets the standard for which every other aspect of the business follows. By taking care of lamb, you prioritize taking care of the environment, so when Superior Farms sees a new way to make their business eco-friendlier – they jump at the opportunity.
Sustainability with Superior Farms
A lot of the success of Superior Farms can be attributed to their unwavering commitment to sustainability. It has helped Superior Farms build relationships with restaurants, and grocery stores who share the same values. People who support animals and the environment seek out businesses that share their core values. It all starts at the Superior Farms ranches across America. There's no distributor of lamb in the United States as committed to the well-being of our planet.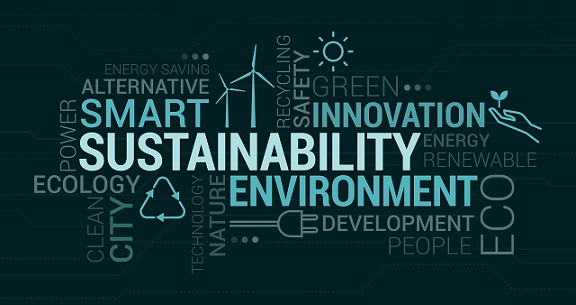 The Superior Farms brand understands that the erosion of earth's natural resources weighs heavily on all who are concerned about the generations of people and animals to come. Every year, Superior Farms looks for new ways to reduce waste and implement practices that better serve the environment. One of the most recent examples of this came in the form of solar panels and wind turbines at one of Superior Farms' California facilities. With eco-friendly sources of power in place, the next natural progression was to look to eliminate waste at each facility. Superior Farms looked for ways to use less water, less plastic and less diesel fuel. They also looked to reduce the need for tractors at local farms as they could offer their sheep to go and graze on the crop after its season was over. The lamb gets to eat nutrient-rich food and them grazing the land improves the fertilization of the soil for the upcoming harvest.
The reduction of plastic starts at Superior Farms with improving their packaging, specifically with the move to vacuum skin packaging. In addition to this reduction, the vacuum skin packaging has provided the ability to keep lamb fresh for longer. It also ensures that the food packaging doesn't need to be repackaged later at a grocery store. The reduction in repackaging only further helps Superior Farms in their efforts to use less plastic. The fact that the lamb stays fresh for longer periods of times helps reduce waste as the food stays fresh and grocery stores don't have to remove excess meat.
Vice President of Marketing and Brand Strategy, Anders Hemphill, recently spoke to the company's commitment to the environment and the lives of American farmers and livestock saying, "Our employee owned company is proud to be making significant strides in our commitment to providing sustainably raised American lamb, though clean energy solutions and careful considerations regarding water use, transportation, packaging, and more."
Hemphill continued, "We lead the industry in our sustainability efforts while supporting local, rural communities and American farming families, and providing a homegrown alternative to imported lamb which must be shipped thousands of miles."
There are more than 1,000 American family ranchers who have committed to obtain the brand's vision of animal wellbeing and sustainability. What's great is that their vision for a healthier planet coincides with their vision for healthier people. A lot of people make the switch to lamb recipes after discovering that it's often a leaner meat than chicken or beef, depending on the cut, but still provides the protein they are looking for. Of course, you don't have to be a bodybuilder to need a better source of protein. Anyone looking for an alternative to chicken, beef, pork, or any other meat would be wise to consider lamb from Superior Farms.
Those who incorporate lamb into their diets are incorporating a meat that is not only high in protein but also jam packed with vitamins and other essential minerals. One of the reasons doctors often suggest that their patients make the switch to lamb is the amount of L-Carnosine found in the meat. This element is beta-alanine and histidine bonded together. As to not get too technical, the reason this is important is that it is an element which has been linked to lowering the risk of cardiovascular disease in people who consumed it regularly. When it comes to protein content, it's all about the cut of the lamb. Every consumer should check the nutritional info as it can contain anywhere from 25-200 grams of protein per serving. All protein found in lamb meat are called complete proteins whereas plant-based proteins are incomplete. This isn't to say that incomplete proteins aren't valuable, they just can't be used by the human body as efficiently as their full protein counterparts.
The Real Difference
Superior Farms understands that how lamb is raised plays a major role in their nutritional value. Not all lamb is rich in omega-3 fatty acids and heme iron. If lamb is raised properly, they provide high levels of heme iron, which is critical for those who have lower levels of iron. Heme iron absorbs faster that any other type of iron. This is great for those with iron-deficiency anemia as well as people who love to workout and must replenish their body. Speaking of working out, Superior Farms lamb products features levels of creatine. Why waste money on expensive supplements, when creatine is available in lamb? Those who like to lift weights utilize creatine to boost muscular endurance, strength, muscle mass and so much more.
When it comes to antioxidants, lamb is full of them. One of the antioxidants found in lamb is known as the master antioxidant. Glutathione got the nickname of master antioxidant for the role it plays in protecting health and boosting autoimmune systems.  This is even more important to those consuming lamb during cold and flu season. Those considering the switch to lamb need to understand that it's not a healthy food that makes the eater sacrifice taste. The lamb from Superior Farms is delicious and nutritious. Also, all the lamb meat from Superior Farms can be utilized in recipes that span from salads and pasta dishes to roasts and kabobs. It's just as easy to prepare as beef. Still not convinced? Check back often for more reasons why Superior Farms is indeed superior!